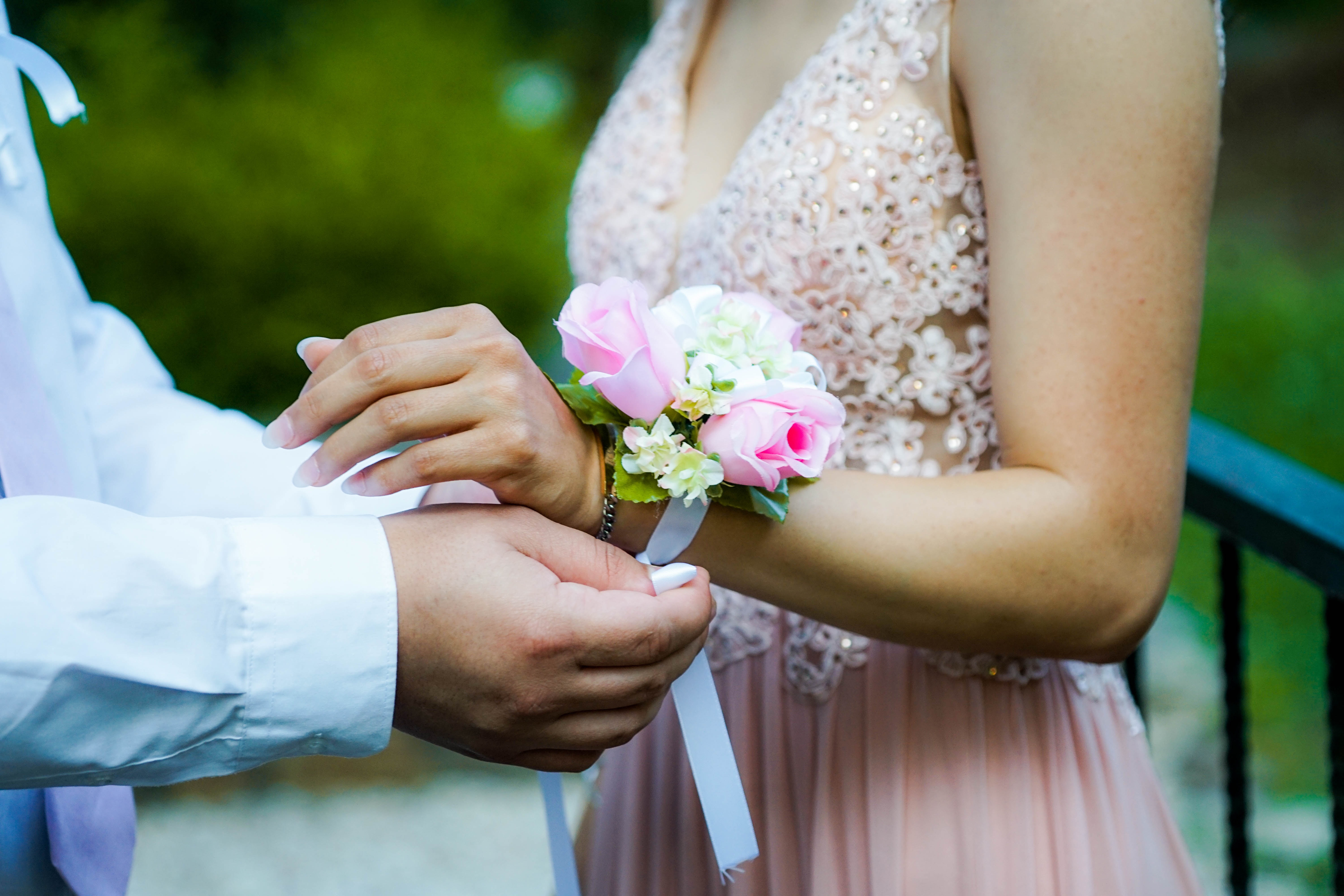 Prom and Homecoming
You want to help your teenager plan for prom and/or homecoming night? If your senior is a female, one of the greatest concerns will be the perfect dress. This may take some shopping around. Of course, she doesn't want to show up in a similar dress to anyone else so you may have to visit a unique boutique. There is a long list of other concerns from shoes, makeup, and hair. If your teenager is a male, most of the decisions are taken away because, lets face it, a tux is a tux. But he does have to worry about getting a nice corsage if he has a date. For the teenager, finding a date is often a point of consternation. But it needn't be because it can be fun just to go with a bunch of friends too. Then there are after parties to think about. For your senior, this may provide the greatest excitement because in many ways it is the unknown. For you as the parent, this causes you the most worry because this is where things can happen that have lasting consequences.
At Party Buses Lansing, we want to help you with some of your worries. The best way we can think of to do this is by renting you a party bus. Now, hear us out on this. Of all of the ways that your child could be transported to the prom or homecoming, our professional service beats out each and every one in many different ways. The last thing your teenager wants to do is to be driven to the event by their parent. They would rather die than have their friends see them get out of the back of the minivan. On the other hand, you don't want them to drive themselves or to ride with friends either. There have been way to many problems at these events when teenagers are left up to their own judgment and as a result, bad consequences have been the outcome. We can help mitigate these possibilities.
By renting a party bus, you come out as a winner in every arena. Your teenager gets to join a group of friends in one of the coolest vehicles on wheels. While you get to experience a peace of mind that you thought was impossible. We only hire experienced, certified drivers that know the rules of the road and the paths to take to get anywhere in the Greater Lansing area. Our drivers will only take the students to the destinations that you specify ahead of time. There will be no change of plans via the students' plans. We also want you to know that our party buses are insured to the highest degree possible and they are regularly inspected and maintained to keep them in great working condition.
While on the party bus, the teenagers can go wild with all of the great features that we have installed. The first thing they will notice are the great LED lighting that changes on a regular basis to create the right mood. There are bar areas installed with coolers so the students' favorite non-alcoholic drinks can be ready for their enjoyment. The ladies on the bus will have a great time on the custom hardwood floor complete with dancing pole. They may even be able to drag a few of the guys onto the floor as well. Music certainly will not be a problem as we have installed a concert quality sound system with CD/iPod/MP3 inputs. We know teenagers love their music so this is perfect for them. And feel free to have them bring their favorite tunes. The high definition flat screen televisions with DVD player will astound them as they look around and wonder if this is really happening.
Does this sound like a winning combination? We have serviced numerous proms and homecomings and they have all been amazing successes. You will not have to worry about drinking and driving and bad judgment and that brings a tremendous peace of mind. But at the same time, the teenagers will have the time of their life and have memories that can hold onto for a lifetime. After checking out our website and looking at our vehicles, please give us a call with any questions or concerns you might have. Our customer service representatives will be more than happy to assist you and walk you through the booking process which we have setup to be painless and easy. We are available all day, all night, seven days a week.